Hexabase Development Guide
Enterprise BaaS: We provide documentation for developing applications on Hexabase.
What is Hexabase?
Hexabase is an enterprise BaaS (Backend as a Service) that can be used to develop corporate systems and business services. We provide high-quality back-end functions that can be used for web application development as a cloud service. By using Hexabase, you can focus on front-end development, which is the key to usability, while reducing development time and costs.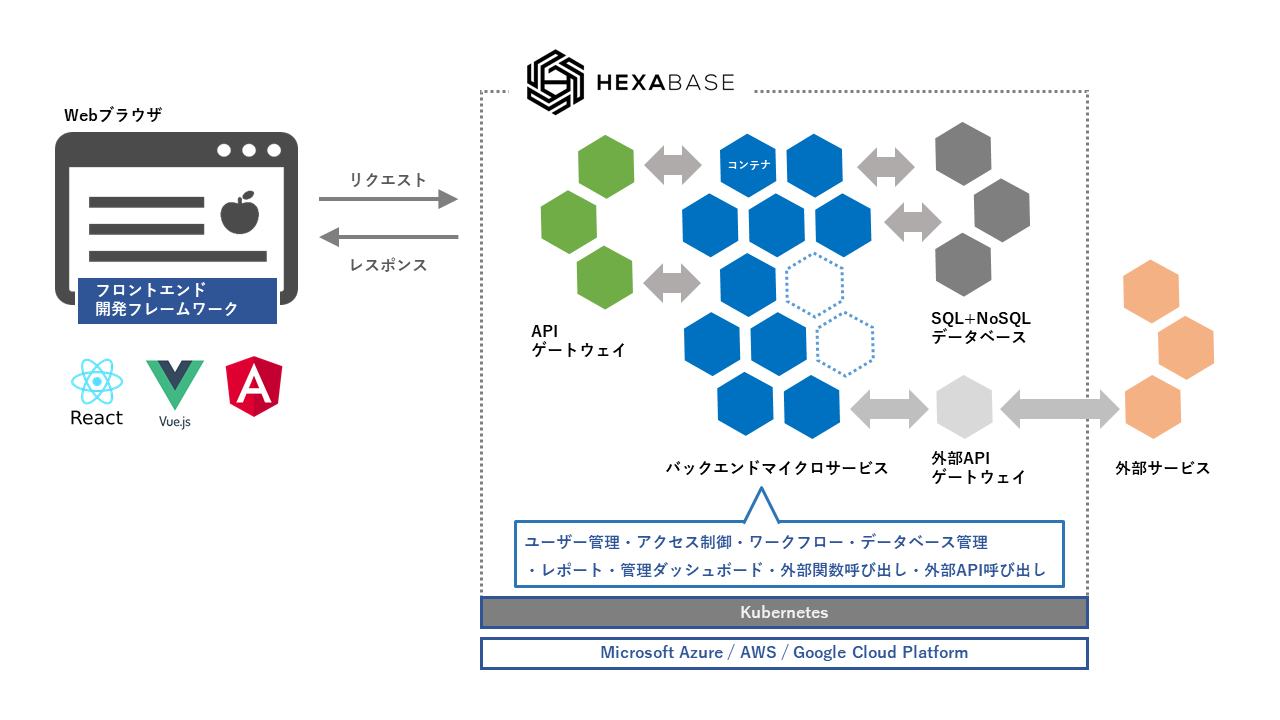 Content